This set contains a series of assets for a desert map in the style of 2min tabletop's assets.
It contains:
16 houses
4 Wall sections
17 plants of 4 different types.
4 big Temples/pyramids/palaces
9 bones
5 statues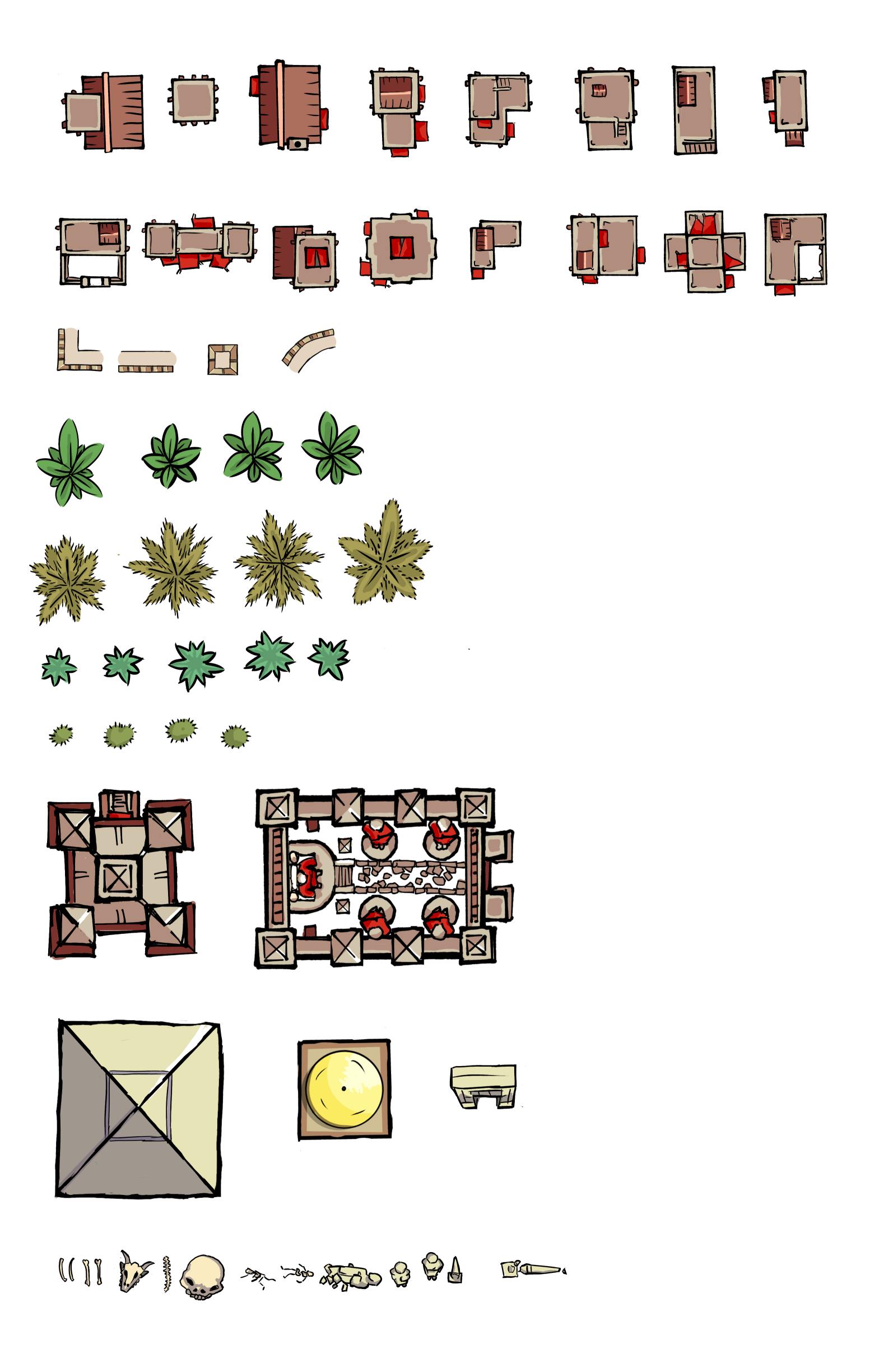 Some of the bones and statues are almost exactly the same as 2MT's work as this was an exercise in trying ape a much better artists style. If anyone takes offense Im happy to take them out.
Here is an example of what you can make with this pack