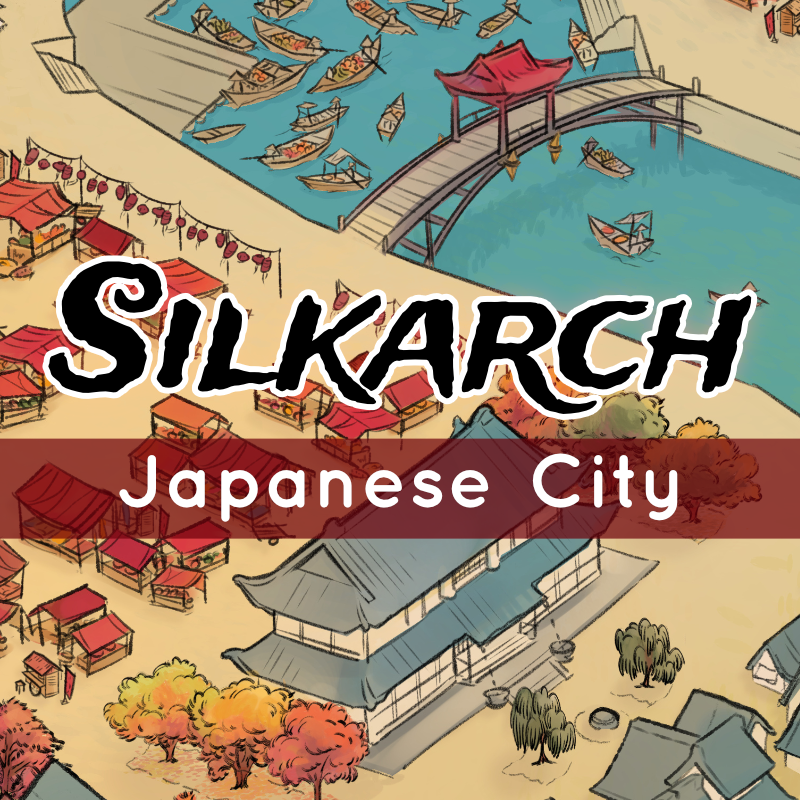 ​
The City of Silkarch
was a Japan-inspired city map submitted to Wonderdraft's 3rd Official Mapping Contest, held in partnership with 2-Minute Tabletop.
The original assets made specially for that entry can be found right here in this pack—plus more made after the contest closed! They work perfectly for pencil/paper style maps and sample the color beneath.
The buildings I modified from 2-MTT's
Castle Town
and
Japanese Village
can be found in a different pack so there is no confusion about who created which assets.
Commercial Use
:
You can purchase the commercial rights here:
https://gum.co/oBWJk
UPDATE:​
I added a lot more symbols when I released 1.0 of this set and by popular request, they've been lovingly repainted in the same watercolor style as the original map and showcase images. That's not all, folks! There's also
custom_colors
versions of all 100+ assets! Choose whatever colors you want! I didn't just cut out painted assets from the original map so this took a lot of time and effort. If you would like to show me some appreciation, consider buying me a coffee!
https://ko-fi.com/chanquach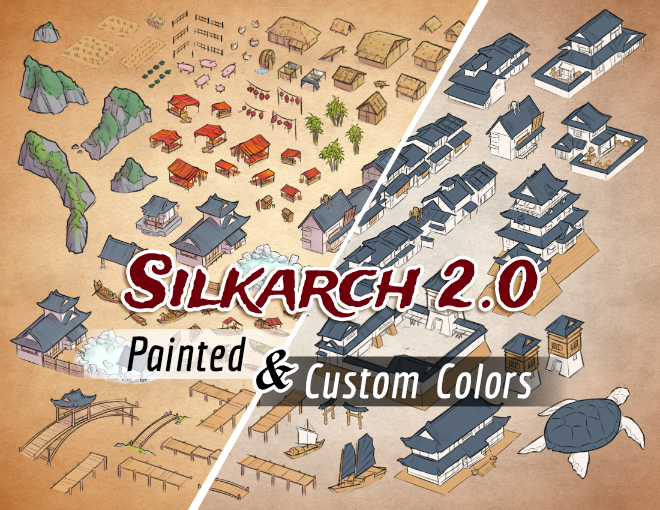 Recommended Assets
: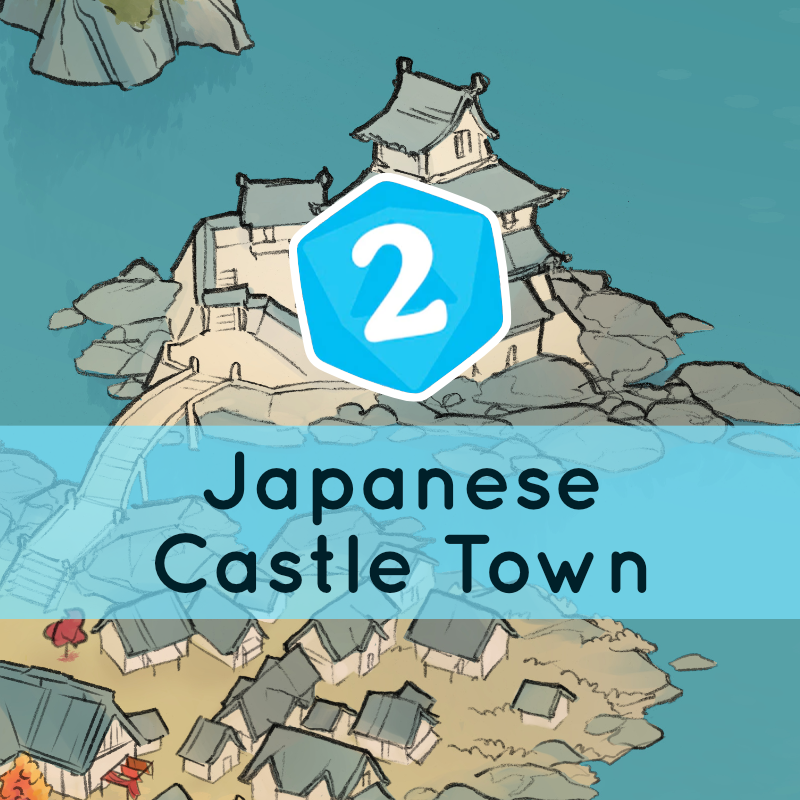 Japanese Castle Town by 2 Minute Tabletop

Whooplaah's Cliffs
Wonderdraft's default HD trees​
To Install
:
Unzip the file and add the folder into
assets
C:\Users\[yourusername]\AppData\Roaming\Wonderdraft\assets
If the path is different, open Wonderdraft and in the top left menu, select Open User Folder, go into the assets folder, then add folder named
Silkarch by Chan
that you unzipped. Try not to mess with the files or they might become Mythkeeper or Wonderdraft incompatible.