"We're in some real pretty shit now man!"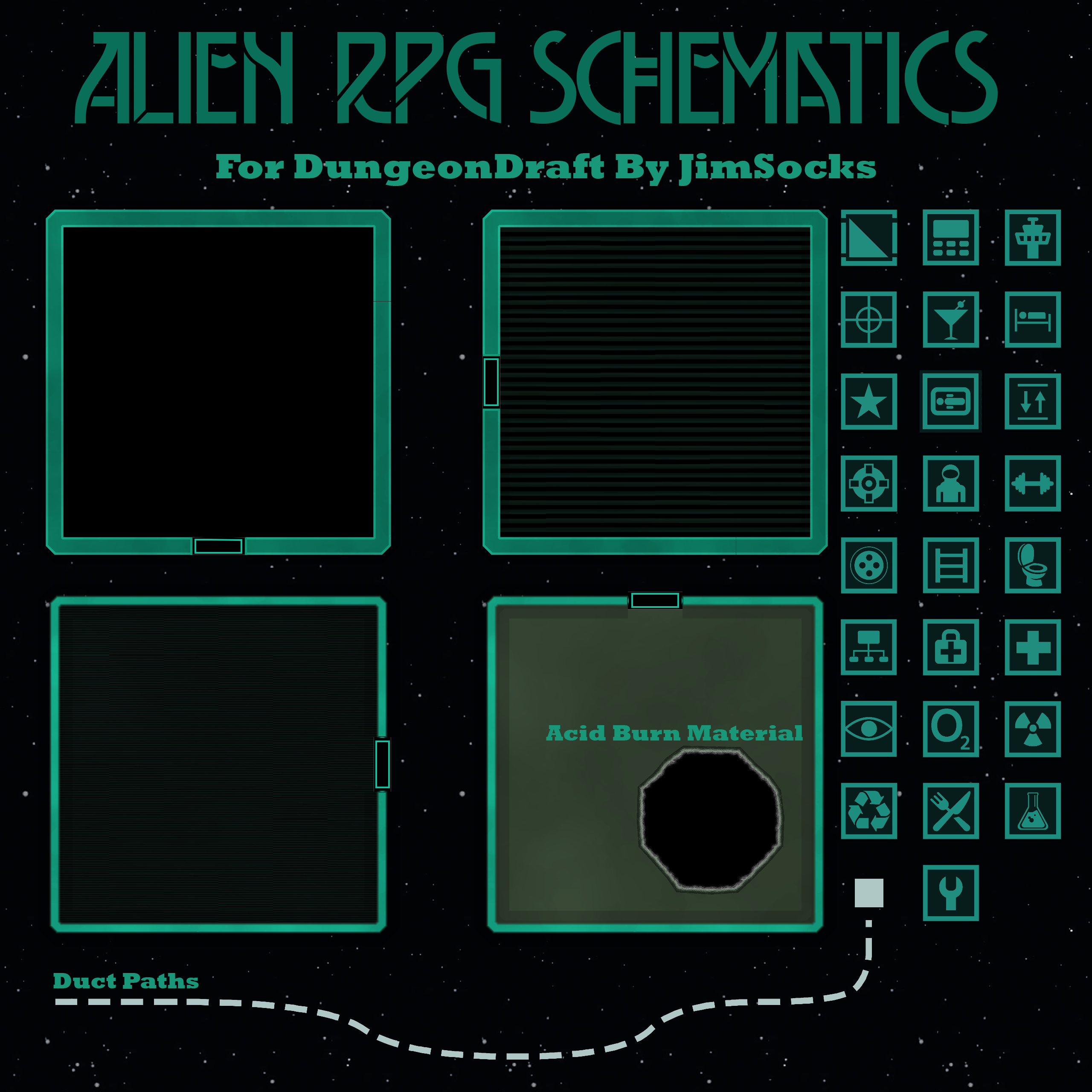 This asset pack comes with:
4 different floor tilesets
2 different wall styles
Several never-before-seen map icons: Science Lab, Latrines, Air Traffic Control Tower, Recycling Center, Gym, Bar, Restaurant, and Oxygen Scrubbers. Additionally, this asset pack contains all the icons recreated by me from the sourcebooks (un-official recreations. These can be had for free by themselves in an asset pack on my patreon page, but are included here for convenience)
A material for acid burns through the floor
A path for ducting layouts, as well as a duct junction square
A space background just like the sourcebooks
I am new to the world of content creation and am just now trying to get my Patreon off the ground, so please excuse my noob-ness at figuring out these platforms for getting my creations to you- I am learning more each day!