Show the true scale of your city's population!
City Icons is a pack full of different map markers to show the true scale of your cities.
Files included in this asset are optimized for Wonderdraft and can be installed using the asset manager Mythkeeper.
Wonderdraft installation
Place all files in the .zip file in the root folder of Wonderdraft (C:\Users\USERNAME\AppData\Roaming\Wonderdraft)
OR Use asset manager
Mythkeeper
to install the asset.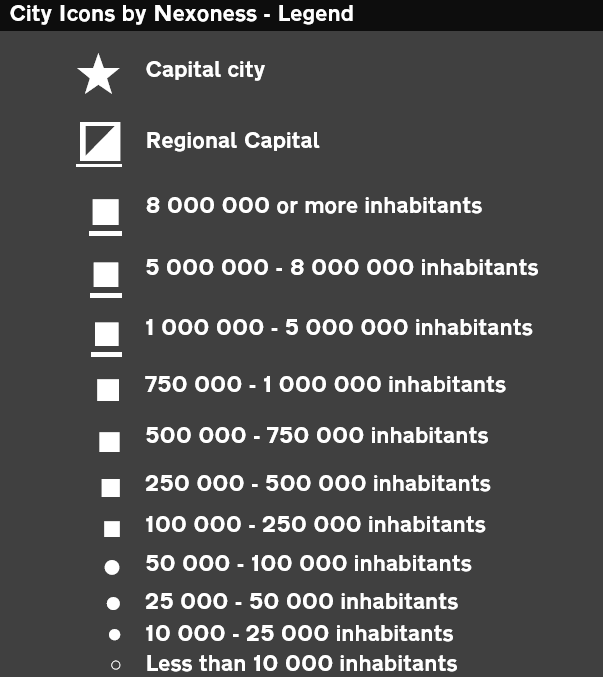 Feel free to use this asset in other programs like Photoshop or GIMP.
Icons are located in
\assets\City Icons by Nexoness\sprites\symbols\City Icons by Nexoness
and can be recoloured easily.
Changing colours inside Wonderdraft
To recolour the icons inside Wonderdraft you go to the symbols sidebar and use the custom colour swatches to change it.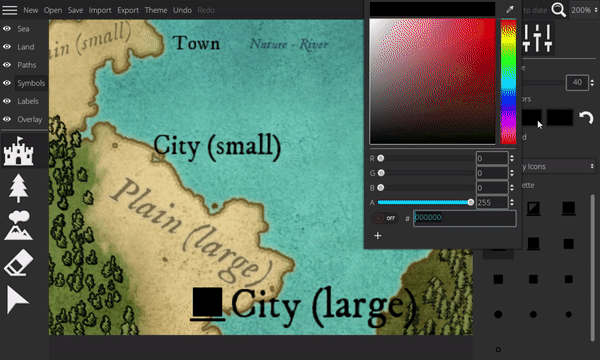 ​