Some custom cartography symbols for use in Wonderdraft.
(4) symbol sets including:
Large Mountains (14 variations)
Medium Mountains (9 variations)
Hills (7 variations)
Waves (4 variations)
All symbols are found under the mountain category so they may be placed using the mountain painter and recolored.
The waves are white by default and will take on the ground color until recolored.
Wonderdraft installation:
Place all files in the .zip file in the root folder of Wonderdraft
(C:\Users\USERNAME\AppData\Roaming\Wonderdraft\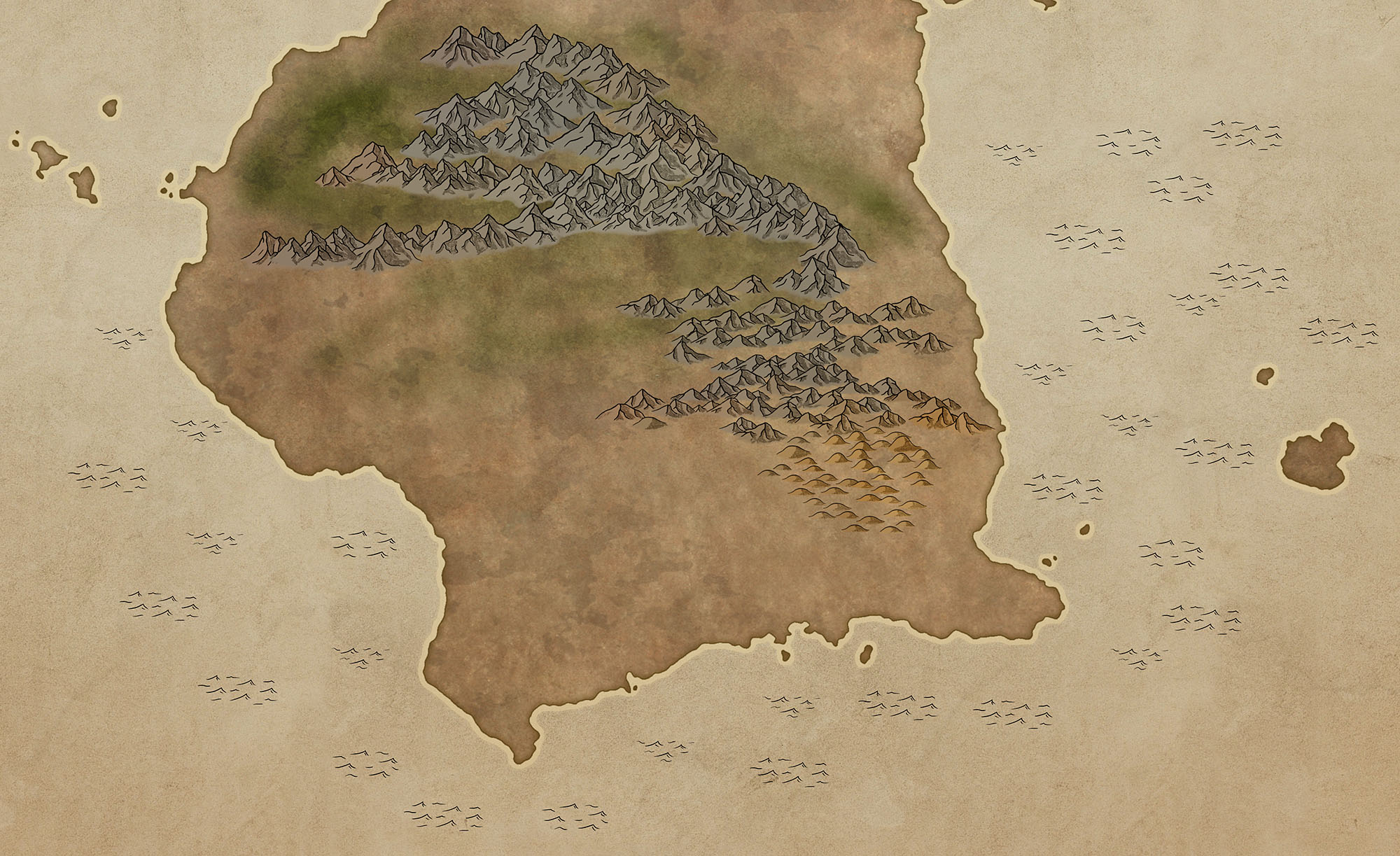 )