This asset pack adds 30 hand-drawn animals to DungeonDraft so you can spruce up your maps with some nice critters! From partially submerged crocodiles to beautiful butterflies to grazing bison, this pack has got you covered. This asset pack contains 8 colourable assets so you can add variation to you animals. Finally, Magicspook's Animal Pack contains three tracks as paths.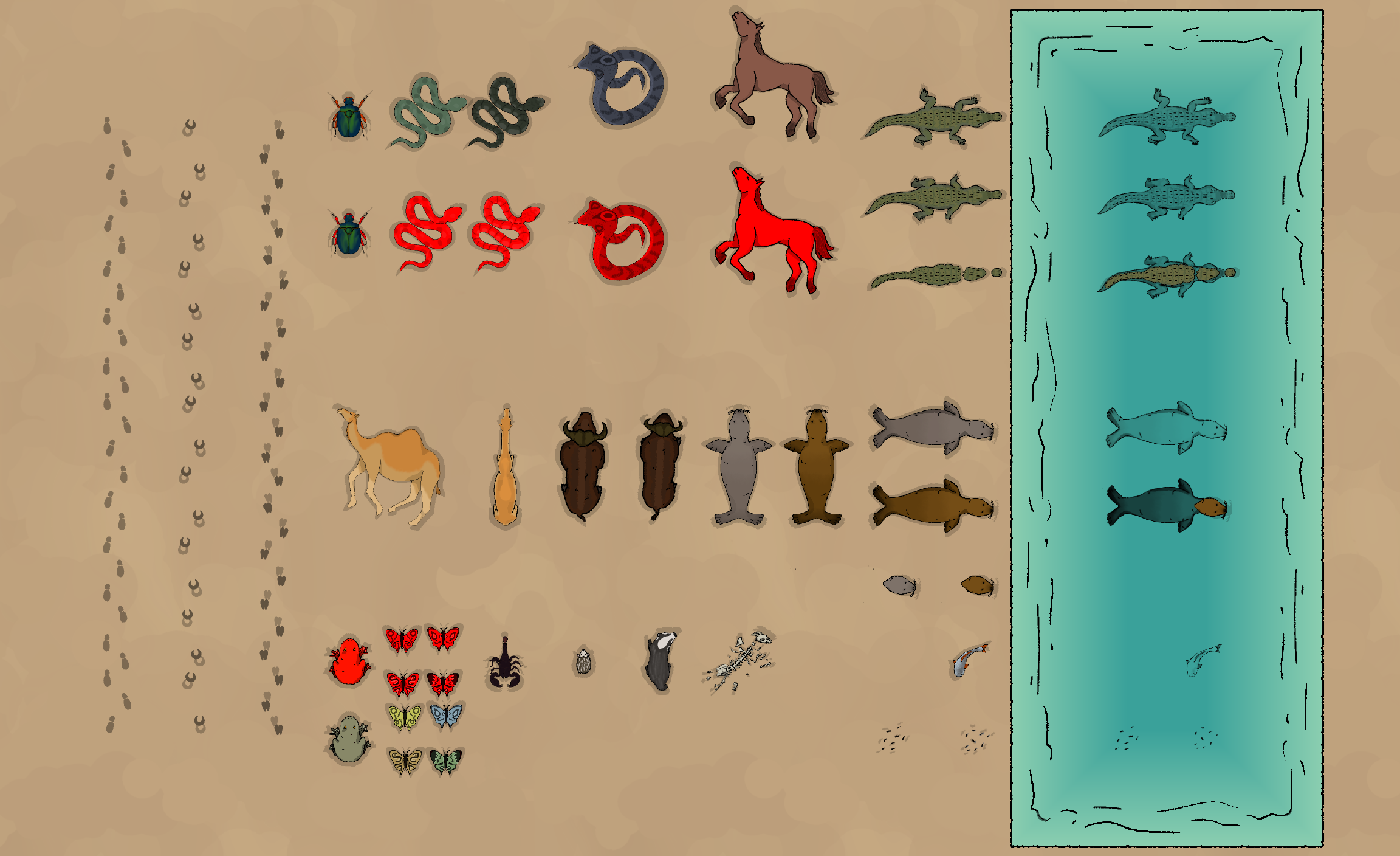 A full list of the assets added:
scarab (colourable)
2 snake variants (colourable)
cobra (colourable)
horse corpse (colourable)
Frog (colourable)
4 butterfly variants (colourable)
3 crocodile variants (standing, swimming, partially sumerged)
3 sea lion variants (standing, swimming, partially sumberged) in 2 colours
2 buffalo variants
2 fish school variants
fish
camel (standing)
camel (dead)
scorpion
hedgehog
badger
goat skeleton
3 animal tracks (horse hooves, camel tracks, human footprints)
I aim to constantly improve the pack and add new animals as time goes by. If you have any suggestions, please feel free to send me a message on cartographyassets or on reddit (
https://www.reddit.com/user/Magicspook
).
If you really like my work and would like to support me, consider visiting my paypal page (
https://www.paypal.com/paypalme/magicspook
or click 'Donate to this artist!' in the sidebar) and donating the price of your favorite beverage.